Boiler Cabins
Information on boiler cabins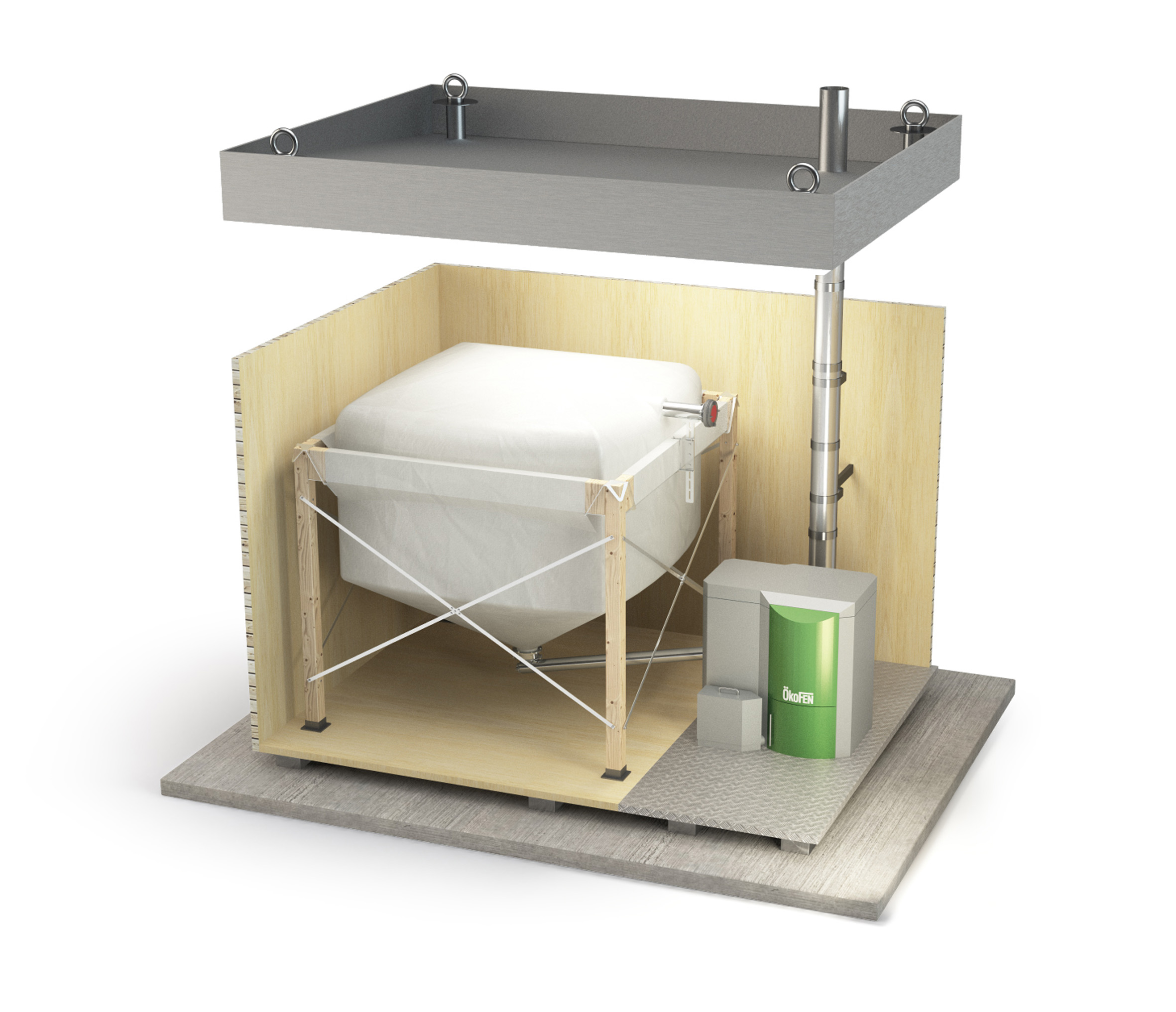 What are boiler cabins?
Boiler Cabins, sometimes referred to as Heat Cabins. Energy Boxes, or Pre-Packaged Plant Rooms are portable containers that house a wood pellet boiler system and pellet store all in one. They make an ideal solution for any customers who may not have the space internally for a biomass boiler and fuel store, or who may want to take their system to new premises when they move.
The Boiler Cabin is positioned next to the main building and can then be plumbed straight into the existing central heating system in a matter of hours. As well as being quick to install, Boiler Cabins remove the need for costly and permanent building alterations and the previous heating boiler can be left in place to act as a back up if required.
This is an example Boiler Cabin from OkoFEN for a single home, they are easily scalable for larger premises.
Further information
To find out more about boiler cabins get in touch with us on 0330 22 33 868 or email us.